EXTINCTION AGENDA (Usa) Inter Arma silent Leges Tape out now!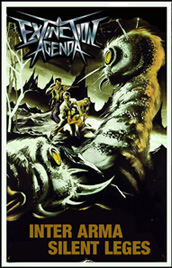 Kicking old school thrash with influences of old death metal and a blackened burning sense of the riff.
The band's two hard to find demos from 2005 and 2006, now re-released on tape!
Materialized on limpid spinal-cord tape with sticker, pro color cover.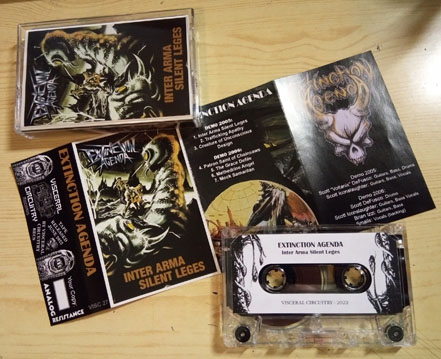 Get it from Visceral Circuitry records, also distributed by Nihilistic Distro.
Join the EXTINCTION AGENDA!
https://visceralcircuitryrecs.bandcamp.com
https://nihilistic-webzine-distro.fr/Webshop/fr/24-news
xxx666xxx